Keep your plant working safely, reliably and efficiently
Knowledge is power…what if an unseen minor fault at a plant escalates into a major failure? What if a system loses power or shuts down unexpectedly? We understand the key challenges for the industry...and we have applied ourselves to providing powerful solutions for many years.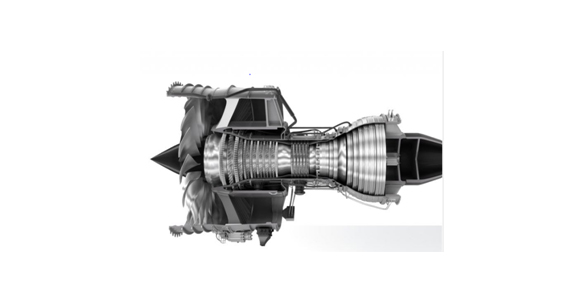 Accelerometers | Vibration Sensors
Reduce Downtime | Increase Availability
Accelerometers measure the levels of vibration in an engine or system. They detect faults and prevent potential damage. They enable you to achieve the reliability and accuracy you need for your engine, aircraft, helicopter, UAS, space or transportation application.
Machinery Protection & Condition Monitoring
Enabling energy availability for all
Sustainable and reliable energy supply is critical to providing quality health services, education, transportation and communication. It is essential for improving living standards and economic growth. Our state-of-the-art sensing systems, monitoring solutions, data analytics and services ensure a continuous supply of energy around the world, 24/7.

Shock Sensors
Shock testing encompasses a broad range of markets, from automotive crash testing, to high-g near-field pyroshock testing and the structural integrity testing of portable devices, packaging and equipment.
Absolute Pressure Transducers
Absolute Pressure Transducers measures both static and dynamic pressure. to a high degree of accuracy. They feature a state-of-the art diaphragm design and incorporation of MEMS sensing elements.


Variable capacitance and servo accelerometers
Variable capacitance accelerometers are expressly designed for measurement of motion, long duration transient events and low frequency vibration.
Miniature Pressure Sensors
Systems are designed to measure both dynamic and static pressure to a high degree of accuracy. They feature a state-of-the-art diaphragm design and incorporation of MEMS sensing elements


Vibration sensors (IEPE, ISOTRON & Piezoelectric)
IEPE and charge mode types, are designed for use in applications where the actual acceleration range is unknown, or where shock and vibration measurements are required.
Acoustic Sensors
Endevco Acoustic sensors and instrumentation, designed for applications such as engine noise analysis and NVH, cabin noise measurements, vibro-acoustic testing, appliance noise evaluations, wind tunnel testing and other aerodynamic studies.


Dynamic Pressure Transducer
Dynamic Pressure Transducer are designed to provide high-reliability dynamic measurements in high-temperature environments upto +1000 degree Farheniet( +538degrees Celsius).
Isotron Accelerometer-Model 65HT
The model 65HT's excellent frequency responses, both amplitude and phase, provide the user with a triaxial accelerometer ideally suited for structural and component testing in automotive test cells, aircraft testing, environmental test chambers, ESS and general laboratory applications. The reduced size of this accelerometer enables the test engineer or technician to measure the accelerations of three orthogonal axes of vibration simultaneously on lightweight structures.