ABB's power plant automation solutions meet world-class requirements with field-proven, state-of-the-art technology and seamless integration across the entire control platform, supported by our 'evolution without obsolescence' policy. ABB's portfolio covers the entire range of automation applications in the simplest to the harshest environments, providing you with secure and reliable system solutions.
ABB's offering includes a service portfolio tailor-made to meet the different needs of individual customers and individual plants, so that they can thrive in the markets in which they operate. It consists of flexible plant evolution service packages, with which we service and evolve the plant's electrical and automation assets as the customer's needs and budget dictate.

DP-Style 266DSH
Differential pressure transmitter DP-Style 266DSH
266DSH is the differential pressure transmitter featuring standard DP-Style design. Characterized by long stability and high performance, this pressure transmitter represents ABB commitment in satisfying Customer needs.
AV1 & AV2
Pneumatic and electro-pneumatic positioners AV1 & AV2
Type AV1 & AV2 Characterizable Positioners are control devices that satisfy a wide range of applications. They provide fast, sensitive, and accurate positioning of pneumatic single or double-acting, linear or rotary motion actuators.


EDP300
Digital positioner PositionMaster EDP300
The PositionMaster EDP300 is an electronically configurable positioner with communication capabilities designed for mounting to linear or rotary actuators. Advanced performance 4 to 20 mA with HART.
ATEX/IECEx Endura ACA592
2-wire, field-mount conductivity transmitter, ATEX/IECEx Endura ACA592
ABB's Endura family of analytical transmitters are designed for the requirements of industrial customers. These 24 V DC transmitters are used in measurement and control applications across a broad range of industries including chemical, pulp & paper, mining and petroleum refining. The ACA592 transmitter is compatible with ABB's full range of conductivity sensors. Automatic temperature sensor recognition for both 2- and 3-wire RTD inputs for common inputs such as Pt100, Pt1000 and 3K Balco is included as standard.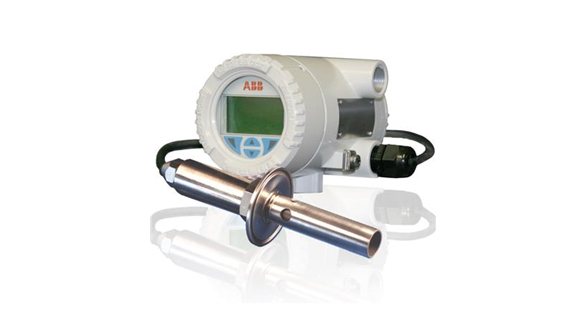 TTF200
Field-mount temperature transmitter TTF200
The TTF200 HART temperature transmitter completes the TTx200 / TTx300 product family in proven two-wire technology.
266GDH
Gauge pressure transmitter with direct mount diaphragm seal 266GDH
266GDH is the direct-mount seal for transmitter for absolute pressure measurements.


261AC, 261AG, 261AJ, 261AM, 261AN
Absolute pressure transmitter 261AC, 261AG, 261AJ, 261AM, 261AN
The compact transmitter class for absolute pressure with frontbonded diaphragms works within a broad selection of variants, options, fill fluids and wetted materials.
LS Series Mechanical Level Switch
ABB's LS Series Mechanical Level Switches are the most rugged and durable liquid point-level detection products in the industrial marketplace today.


PME120-AI/-AN
Electrical rotary actuator PME120-AI/-AN (Contrac)
Compact actuator for the operation of final control elements with rotary movement. For continuous positioning, rated torque 100 Nm (80 lbf-ft). The actuator thrust rod transfers the force directly to the final control element.
Linear pneumatic actuators LP
Type LP linear pneumatic actuators regulate dampers, inlet vanes, louvers, lever operated valves, turbine governors, fluid drives and other final control elements. The input signals provide modulating control to position the final control element in a linear motion or rotary motion via lever linkage.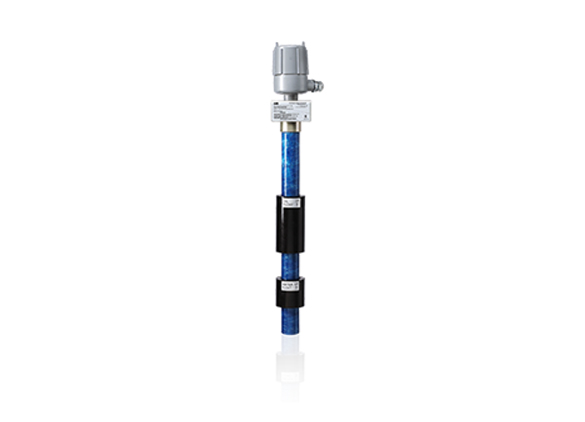 Linear pneumatic actuators LP
7100
The LevelMaster combines the industry's most innovative hardware and software to address the unique custody-measurement and operational needs of tank-level management. The LevelMaster provides not only an accurate level gauge, but also an accurate measurement of the oil and water interface.
Unlike other level-sensing technologies, LevelMaster provides precise levels without having to continuously adjust for changes in the unpredictable properties of storage-tank liquids. LevelMaster floats can measure oil, water, and emulsion levels up to 25 feet (7.6 m) deep, with a standard relative accuracy of 0.1 inch (2.5 mm) or optional high-precision relative accuracy of 0.05 inch (1.25 mm).
μFLOG4 (microFLOG4)
Basic flow computer
The microFLO (μFLO) series' main board and Integrated Multivariable Transducer comprise a single unit. This "smaller" version with limited expansion capabilities is ideal for single-tube applications, but can accurately measure and monitor gas flow in compliance with AGA, API and ISO standards.